Full Kitchen Restoration, Installation and Refacing.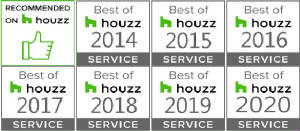 CLICK ON
Leslie Design Engineering (LDE) got its start in 1991 building sophisticated electronic, acoustically accurate, auto stereo display rooms with unique cabinet design for the retail store environment.
(see examples)
In November of 2004 LDE joined up with the Home Depot installation service team, out of Los Angeles California, to assist in bringing to their customer a high quality installation service for their Kitchen products. Offering our high quality installation services, that we are known for at LDE, to institutions highly respected like Home Depot has been an honor to serve. Both my wife and I pride ourselves on providing customers with high-quality personal service.
Providing good service means taking the time to listen. I will work with you every step of the way to make sure you receive the services you deserve.
I hope you find the information you need on this site about my company and the services I provide. I look forward to answering any questions you may have.

Thank you, Les and Dianne LeBlanc.
Fully Licensed and Insured
Mass. Contractor License #147713
Mass. Lead-Safe Renovator Supervisor #DT000052
Mass.Firm Lead-Safe Renovator Contractor #LR002661
Lead-Safe EPA Certified Firm #NAT-60303-2
Covid-19 Cleaning/Disinfecting Certification #PTA20-CV-335